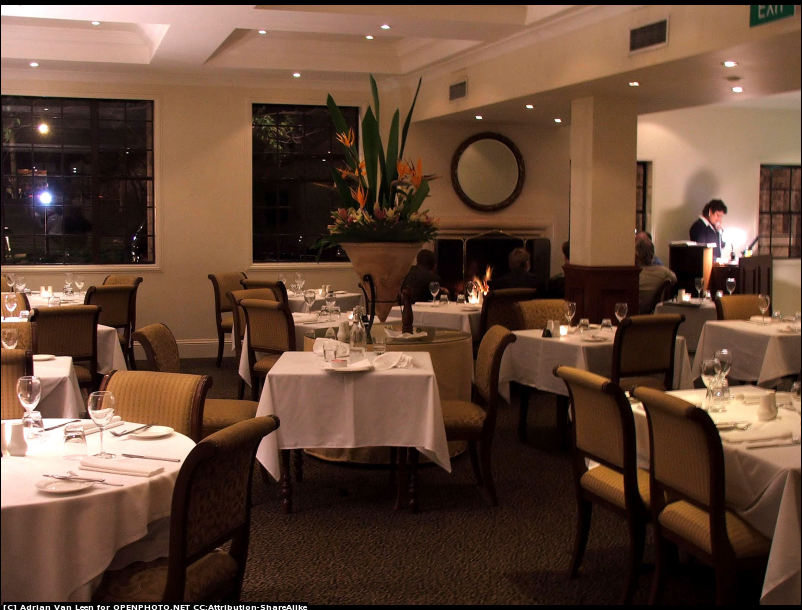 Cabins USA's Smoky Mountains Where To Eat Online Guide provides guests with detailed information on Smoky Mountain area restaurants. From extraordinary, unique locally-owned restaurants to your favorite chain restaurant, Smoky Mountain restaurants offer something for every set of taste buds in your group for a vacation full of empty plates and full bellies.
As the South's biggest playground, the Smoky Mountains area sees over 8 million visitors annually. When looking for where to eat in the Smokies, guests will be pleased to find the nation's and region's biggest chain restaurants in vast abundance through out the area. However, foodies visiting Smoky Mountain restaurants will love trying new and unique local restaurants and eateries.
Smoky Mountain fast food, bakeries, sandwich shops and tucked away cafes supply guests with the perfect source for quick snacks while on the run. Guests staying in our Pigeon Forge rental cabins often ask where grocery stores are located. Find a list of grocery stores as well as other Shopping in the area in comprehensive area information sections
Kids of all ages will enjoy satiating their sweets tooth at the various bakeries and sweet shops featured in our Smoky Mountain Where to Eat Online Guide. From doughnuts to cupcakes, these bakeries in the Smokies will have you craving carefully crafted culinary creations. With all the running around you'll be doing Shopping, at Outdoor Adventures, and in Amusement Parks, those calories don't count, right?
Everyone knows that breakfast is the most important meal of the day. Sit down at table filled with country sausage, stacks of pancakes, eggs, and glasses of orange juice. No one does breakfast quite like the South, so step into one of Gatlinburg or Pigeon Forge's many pancake houses for a delicious start to the day.
Receive a bountiful meal and an entertaining show that will have you doubled-over with laughter, captivated by the talent of the performers, and wonderstruck by astounding feats and tricks in one ticket price! Check out our Smoky Mountains Dinner Shows in our What to Do in the Great Smoky Moutains section.
From buffets to mom and pop diners, these Smoky Mountain restaurants keep the entire family in mind. The whole group will leave satisfied with full bellies from the big portions, all at an affordable price. Check our our Smoky Mountains Restaurants.
Need a quick meal in between Smoky Mountain Attractions? Check out our Smoky Mountains Fast Food for all your favorite places to eat in the greater Pigeon Forge/Gatlinburg area.
On your honeymoon or an anniversary trip and want to take that special someone to a romantic dinner? Simply have a special occasion to celebrate? Smoky Mountain restaurants that offer a fine dining experience provide quality meals and upscale ambiance for the perfect date night, graduation dinner, or anniversary dinner.
Wineries and Distilleries
Did you know that you can find local wines here in the Smokies? These novel wines feature the flavors of the Tennessee hills, from blackberries to apples. If your looking for something a little stronger to sample, within recent years, several moonshine distilleries have opened providing you a taste of Tennessee's famous white lightning.