Coming to Pigeon Forge for Memorial Day Weekend? You're in for a real treat!
Early summer is an incredibly beautiful time to visit the mountains of Tennessee. With lush mountain forests and wondrous wildlife, the Smoky Mountains are the perfect setting for your Memorial Weekend Trip.
This federal holiday also marks the service and sacrifice of America's fallen heroes. Pigeon Forge, well-known for its patriotic spirit, is an excellent place to remember the courage of US Military members who gave their lives for our nation.
Whether you plan to spend time with family and friends or you'd like to attend a solemn Memorial Day tribute event, there's so much to do and see on this long weekend in Pigeon Forge.
Get your summer season off to a great start with the top 5 things to do this Memorial Weekend in Pigeon Forge, TN!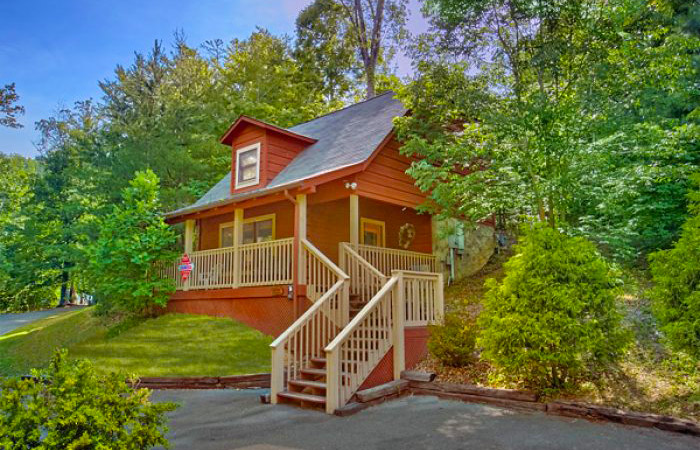 1. Go Swimming
By late May, the weather is perfect for going swimming in the pure waters of the Smoky Mountains, so don't forget to pack a swimsuit!
Without a doubt, spending a day at Dollywood Splash Country is one of the best ways to have some fun in the sun. Be sure to check out rides like:
Fire Tower Falls
The Butterfly
Raging River Rapids
River Rush
Swiftwater Run
Taking a dip in the creeks and rivers of the Great Smoky Mountains National Park is another great way to cool off. Check out this guide for the best swimming holes in the Smoky Mountains.
Only a short drive from Pigeon Forge, Douglas Lake is a manmade lake in the foothills of the Great Smoky Mountains. Renting a boat or going to a swimming beach near the dam is a great way to enjoy this lake in the Smokies! Additionally, many of our cabin rentals come complete with outdoor pool access.
2. Grill Out
A beautiful summer weekend isn't complete without a grill and some delicious food, so why not host a cookout on your Smoky Mountain vacation?
Whether you go to a picnic area in the national park or reserve your own cabin with a grill, cooking out is a classic way to enjoy your 3-day weekend in the mountains.
Not only do most of our cabins come with gas or charcoal grills, our cabins also come with beautiful settings and comfortable amenities.
With hot tubs, pool tables, and theater rooms, there's a lot to love about renting a cabin on Memorial Day weekend. Better yet, you could book a large cabin to accommodate all of your friends and family!
3. Attend The Smoky Mountain Thunder Memorial Ride
Since 2001, this special remembrance has honored America's greatest heroes and reminds us of the true meaning of Memorial Day.
The Memorial Ride begins at 10:00 AM on May 28th with a ceremony at the Sevierville Courthouse. The tribute consists of patriotic singing, speeches, and the laying of a wreath. At 11:00 AM, a police-escorted motorcycle train leaves to start a 65-mile ride to Veteran's Overlook at Clinch Mountain.
Hundreds of motorcyclists participate this moving event that commemorates the sacrifice of fallen soldiers. The Smoky Mountain Thunder Ride concludes at the overlook with a 21 gun salute, Taps, and the laying of a wreath.
4. See Family Fest in Gatlinburg
You can also go to Gatlinburg to see the 3-day musical celebration of Family Fest. This excellent festival brings together some of the best gospel and Christian artists in the country, including the Gaither Vocal Band.
With great music and inspiring speakers, Family Fest is a great way to hear an uplifting message this Memorial Day Weekend.
Tickets for Family Fest cost:
5. Plan An Outdoor Adventure
Since you've got more time to explore the Smoky Mountains on this long weekend, it'll be the perfect time to explore the Great Smoky Mountains National Park!
Late May in Pigeon Forge brings lots of warm, sunny weather, so it's an ideal time to go for a scenic drive on the Cades Cove Loop, the Newfound Gap Road, or the Roaring Fork Motor Trail.
If you like hiking, you could go for an awesome day hike to Ramsey Cascades Waterfall or you could hike to see the panoramic views from Mt Leconte. From stunning mountain views to gorgeous waterfalls, you can see the wonders of the great outdoors during your stay!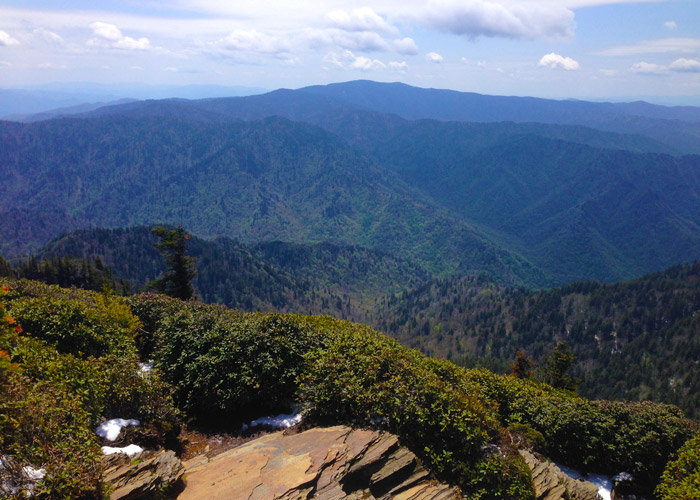 Final Thoughts
Be sure to check out these fun activities and events on Memorial Day in Pigeon Forge!
Did we miss anything? We'd love to hear about what you're looking forward to on your trip in Pigeon Forge! How do you plan to celebrate this festive weekend in the Smoky Mountains?
Written by Mark Frazier