As we all know, there are always tons of new things to do in Pigeon Forge and the Great Smoky Mountains.
Out of all these awesome new attractions, we'd like to highlight all of the fun new activities in the beautiful community of Wears Valley, TN! This peaceful valley in the Great Smoky Mountains has long been famous for its beautiful scenic views and rustic natural charm.
First settled by Revolutionary War Veteran, Samuel Wear, this gorgeous valley with lots of history has tons of things to enjoy during your Smoky Mountain vacation!
Along with visiting old-fashioned country stores, antique shops, and other fun things to do in Wears Valley, there are plenty of new attractions to see on the peaceful side of the Smokies!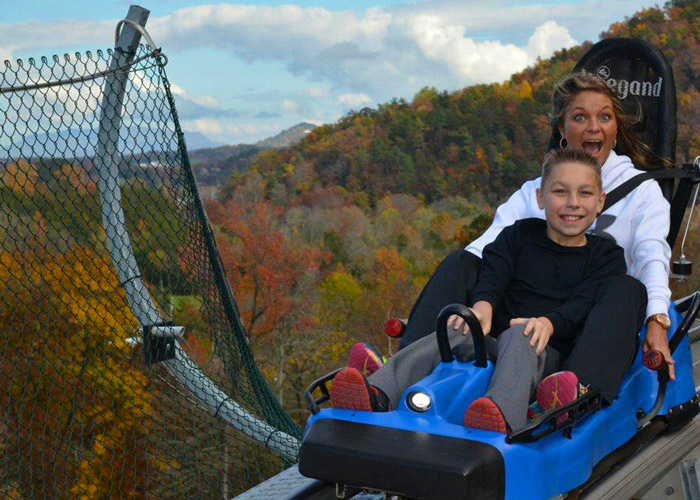 1. Visit Coaster at Goats on the Roof
That's right, there are Goats on the Roof at this unique Smoky Mountain attraction! Not only can you feed and interact with cute goats at this popular stop, but you can also ride a thrilling mountain coaster. The appropriately named "Coaster at Goats on the Roof," features a track that's nearly a mile long and a thrilling ride that takes guests just under 30 miles per hour.
In addition to the thrilling mountain coaster, Goats on the Roof is also home to a gift shop, fudge & ice cream store, and a gem mine.
2. Attend The Wears Valley Fall Fest
Discover the undeniable charm of this small, mountain town at Wears Valley Fall Fest! This new festival in Wears Valley grows in popularity every year and is rapidly becoming one of the best fall festivals in the Smokies!
During the 2nd or 3rd week of October, Wears Valley comes to life with this exciting festival that features beautiful mountain crafts and lots of fun activities for the kids.
Local vendors from the Smoky Mountains feature pottery, weaving, woodcarving, and beautiful paintings. For entertainment, this fun country festival features live music, storytelling, tractor rides, and lots of fun crafts and games for the kids! All of the activities are free to enjoy and this festival is free and open to the public! Along with pumpkin carving, visitors will also enjoy delicious barbecue and other treats.
If you're in the Smoky Mountains this fall, be sure not to miss out on the fun of Wears Valley Fall Fest!
3. Tour Jakes Creek Distillery
Moonshining in the Smokies is an art that's been practiced for centuries. With the change of a Tennessee law that forbid the building of new distilleries, visitors to the Smoky Mountains can now try this unique Appalachian spirit.
In fact, Wears Valley, TN is now home to Jakes Creek Distillery, a brand new moonshine-maker in the Smoky Mountains! The authentic shine from this store comes from an old, family recipe, so you can be sure you're enjoying a true taste of the mountains. Next time you're in Wears Valley, be sure to stop by this new distillery to learn about the moonshine making process and try some free samples to find your favorite variety of Smoky Mountain 'shine!
4. Stop By Appalachian Bear Rescue
The Appalachian Bear Rescue Visitor and Education Center is located at Trillium Cove in nearby Townsend, TN. This recently updated facility is a great way to learn about black bear cubs in the Smokies!
This local organization rescues and rehabilitates orphaned black bear cubs and releases them once they are old enough to survive in the wild. Although we would all love to see the adorable cubs at their rescue center, this non-profit takes its work very seriously.
To ensure that cubs are prepared to reenter the wild, Appalachian Bear Rescue tries to keep human-cub contact to a minimum. These measure are in place to ensure that cubs under their care do not become accustomed to being around people and aid in their odds of survival.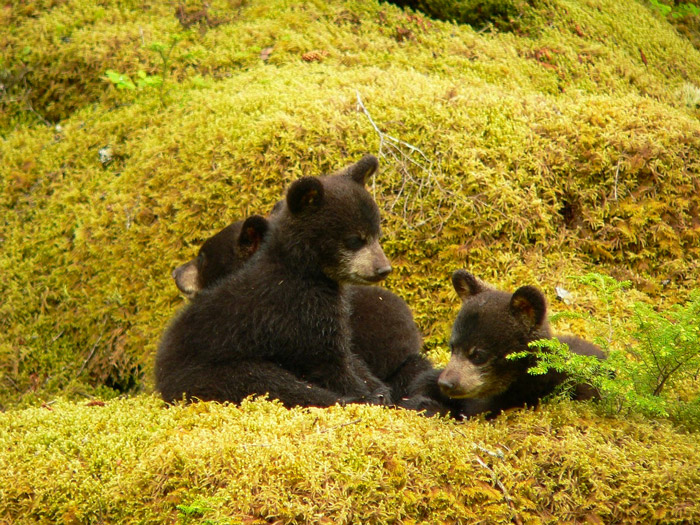 Although you can't visit the cubs face to face, visiting this visitor center is a great way to learn more about Appalachian Bear Rescue's mission and they offer lots of cute videos and pictures of cubs under their care.
Townsend is also home to the Great Smoky Mountains Heritage Center, a unique museum that shares the history and culture of the Smokies with visitors around the world. There are several restored cabins and numerous exhibits on display that tell the story of the hardy people who made these mountains their home. Additionally, Townsend is home to several river tubing outfitters that offer tours along the scenic Little Pigeon River.
Final Thoughts
On top of all these new things to do and see in Wears Valley, there are some older attractions in the area that are well worth a visit. For example, Wears Valley Zipline Adventures is a fun outfitter that offers some of the tallest and fastest ziplines in the Smokies. Also, Friendly Falls is a lovely roadside restaurant by a waterfall that offers gem mining and a country store.
Another fun thing to do in Wears Valley is to go into the national park at the Metcalf Bottoms park entrance. This peaceful section of the park is home to some beautiful hiking trails that take visitors to the historic Greenbrier community. Several cabins and old school house are preserved in this section of the Great Smoky Mountains National Park.
Of course, one of the best ways to experience Wears Valley is to rent a cabin in this peaceful part of the Smokies. Not only does this quiet valley offer quick access to the national park, but it also keeps guests close to exciting attractions in Downtown Pigeon Forge like Dollywood and the Titanic Museum.
Stay tuned for updates on the great new activities that are cropping up in Wears Valley, TN!
Written by Mark Frazier