Though the Smoky Mountains is one of the most popular and vibrant destinations in the southeast, there are easy ways to get away from crowds in Pigeon Forge and the Smokies during your vacation.
To enjoy a peaceful and authentic Smoky Mountain experience, just follow our insider tips on how to avoid crowds in Pigeon Forge and the Great Smoky Mountains!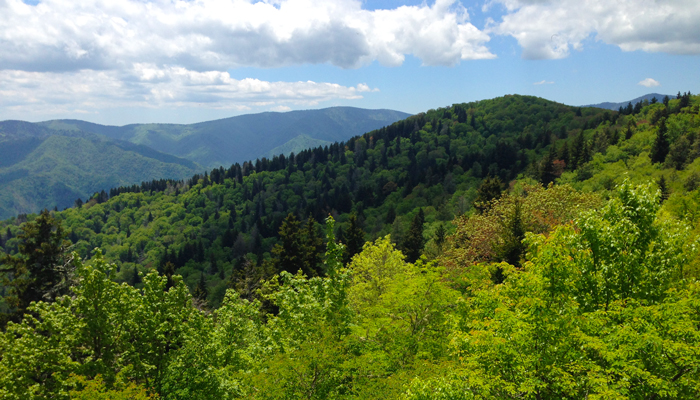 1. Find Less Visited Areas of the National Park
Though the Great Smoky Mountains National Park boasts the highest park attendance in the national park system, it also covers over 800 sq. miles, so you can always escape to a peaceful place in the mountains.
Firstly, if you are visiting during a major holiday or during the peak seasons in summer and fall, you should know that the busiest areas of the national park are:
The Cades Cove Loop Road
Newfound Gap Road
The Roaring Fork Motor Trail
Alum Cave Trail
Abrams Falls Trail
Grotto Falls Trail
Laurel Falls Trail
These destinations are truly beautiful and are definitely worth exploring, however, if you're vacationing during a popular time of year you may want to consider visiting these hidden gems in the Smoky Mountains:
Metcalf Bottoms – Located off of the Little River Gorge Road in the national park, you'll find this peaceful riverside picnic area. From here, you can take the Metcalf Bottoms Trail to explore the historic community of Little Greenbrier and the Walker Sisters cabin.
Greenbrier – The beautiful Greenbrier region of the national park is located a short drive north of Gatlinburg and serves as the access point for incredible sights like the Ramsey Cascade Waterfall, the John Messer cantilever barn, and the stunning wildflowers of the Porters Creek Trail.
Cosby – The Cosby entrance to the national park provides access to beautiful old growth forests, lovely mountain streams, and stunning panoramic views from the Mt. Cammerer Fire Tower.
Tremont – You'll find Tremont just off the road to Cades Cove. This beautiful area of the Smokies is home to beautiful waterfalls and miles of peaceful hiking trails. As an added perk, visitors can see historic evidence of logging and CCC work camps in this region of the park.
Cataloochee Valley – This historic valley in the national park is home to historic buildings, lovely mountain views, and one of the only wild Elk herds in the Eastern United States.
Abrams Creek Campground – This lesser used area of the national park is a favorite fishing spot for locals, but it also provides mile after mile of secluded hiking trails and it even provides access to an alternative route to Abrams Falls near Cades Cove.
2. Avoid The Big Attractions
Big attractions are part of what make the Smoky Mountains such an exciting destination, but sometimes it's better to visit them when the crowds are away.
Here are some top area attractions you may want to avoid during your trip if you're vacationing during a busy time of year.
Dollywood
Ripley's Aquarium of the Smokies
The Island
The Titanic Museum
Luckily, there are plenty of incredible sights to experience in the Smokies. Some great alternative destinations include:
The Forbidden Caverns – Massive underground caves with unique geologic formations and a colorful history.
Fox Fire Mountain – Outdoor adventure mountain with zip lines, ropes courses, and ATV trails.
The Mountain Coaster At Goats on the Roof - See playful goats climb on a roof and fly through the hills on an Alpine Mountain coaster.
Tubing on the Little Pigeon River – Take a relaxing float on the pristine Little Pigeon River in Townsend.
Horseback Riding with Walden's Creek Stables – Explore peaceful areas of the Smokies from horseback.
For more ideas of unique attractions to visit, check out these best kept secrets in Pigeon Forge or explore these fun attractions in nearby Wears Valley.
3. Schedule Your Trip To Beat The Crowds
If you have more flexibility during your stay, you can use these expert tips to avoid crowds when visiting Pigeon Forge.
Drive Early or Late at Night – When arriving in the Smoky Mountains, you can avoid traffic by arriving early in the day. Likewise, you can avoid congested roadways by driving later in the evening.
Arrive at Big Attractions Early – The earlier you start your day's adventure, the better chance you can enjoy it without dealing with crowds. In most cases, arriving at an attraction or trailhead before 10 AM should be plenty of time to beat the crowds.
Visit Big Attractions on Weekdays – Without a doubt, weekdays are the best time to visit popular destinations like Dollywood and Ripley's Aquarium of the Smokies. You'll find shorter lines and have more time to fully experience these fun attractions. This rule is also true for visiting high traffic hiking trails in the national park.
Visit the Smokies during the Offseason – Late winter and early spring are definitely more peaceful times to explore the Smoky Mountains. Better yet, you'll find great rates on cabins!
4. Stay in a Peaceful Part of the Smokies
One of the best ways to avoid crowds and traffic during your Smoky Mountain vacation is to stay in a log cabin. Not only do cabins give you your own personal slice of the Smokies to enjoy, but they also give you some distance from the action-packed areas of Downtown Pigeon Forge and Gatlinburg.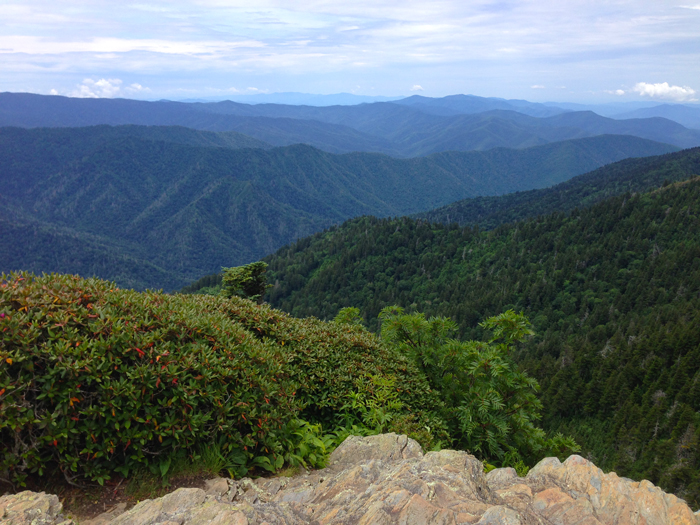 Another strategy to beat the crowds is to consider staying in a more peaceful part of the Smokies like:
Sevierville – Staying in the beautiful Sevierville area provides guests with a peaceful area that's only a short drive from exciting attractions in Downtown Pigeon Forge.
Wears Valley – This picturesque mountain community rests only a few minutes from Pigeon Forge and it features beautiful views and a lesser-known entrance to the national park.
Gatlinburg's East Parkway – This beautiful area offers quick access to the Cosby and Greenbrier regions of the national park and it's close to Gatlinburg's Historic Arts and Crafts Community in the Glades.
Not only do these beautiful destinations give you the option to bypass busy areas of the Smokies like the Pigeon Forge Parkway and Downtown Gatlinburg, but they also offer their own fun attractions and plenty of beautiful scenery to see during your vacation.
Need help finding a peaceful cabin for your getaway to the Smokies? Feel free to call our helpful reservations specialists at (865) 429-4121. Don't forget to ask how much you can save on your nightly rate with our special cabin discount!
Written by Mark Frazier