Pigeon Forge is famous for being the home of Dollywood Theme Park and serving as a gateway to the Great Smoky Mountains National Park.
Downtown Pigeon Forge itself is a fun destination in its own right with tons of fun attractions, excellent restaurants, and unique sights.
To get the most out of your visit to your visit to the Pigeon Forge Parkway, we made this guide of the 10 best things to do in Downtown Pigeon Forge!
Best Downtown Pigeon Forge Attractions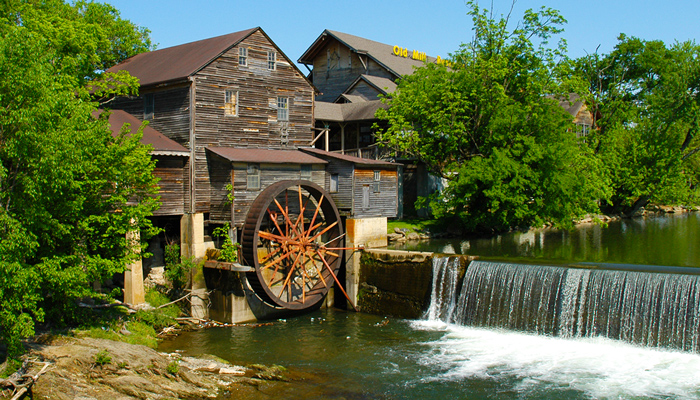 1. See the Historic Old Mill
In the heart of Downtown Pigeon Forge, you can find one of the last remnants of Pigeon Forge's early days as a remote mountain community: The Old Mill.
This historic landmark was built in 1830 and it has served as a center for community life in Pigeon Forge ever since. In fact, this working 19th-century grist mill continues to make corn and flour meal for the Old Mill Restaurant.
You can snap a great picture of this historic Old Mill from the bridge and you can even take a tour inside this historic structure. After your tour, you can enjoy lunch at one of the Old Mill Restaurants or just browse through the old-fashioned General Store.
The Old Mill district has several businesses including a pottery store, creamery, a candy kitchen, and even a moonshine distillery.
2. See the Fountain Light Show at the Island
One of the best places to enjoy a nice stroll in Pigeon Forge is "The Island," a unique dining, shopping, and adventure attraction located just off of the Pigeon Forge Parkway.
The Island is so called because it sits on an "island" created by a split in the West Prong of the Little Pigeon River.
In the heart of the Island, you can enjoy seeing the free fountain show that runs every 30 minutes. At night, this show brings in colored lighting elements that add a beautiful new dimension to the show.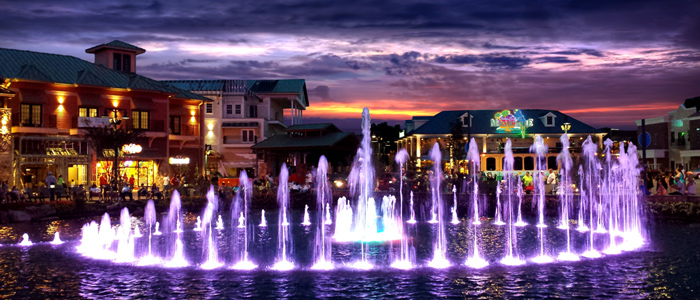 While you're there, you can also take a ride on the Great Smoky Mountain Wheel, a 200-foot gondola ride that offers excellent views of the Smoky Mountains.
The Island is also a great place to catch some live music in Downtown Pigeon Forge. The Ole Smoky Moonshine Barn is one of the most active music venues in Pigeon Forge that brings in great country, rock, and bluegrass artists. Additionally, The Island is one of the best places to enjoy nightlife in Pigeon Forge.
On top of all these sights, The Island offers a great selection of shops and restaurants to explore including Paula Deen's Family Kitchen and Yee-Haw Brewing Company.
3. Tour Wineries and Distilleries
Downtown Pigeon Forge is also home to several stops on the famous Rocky Top Wine Trail, a collection of wineries in the Tennessee Smoky Mountains.
You can enjoy a free tour and sample some delicious wines at these businesses in Pigeon Forge.
Mountain Valley Winery
Hillside Winery
Apple Barn Winery
The Mill Bridge Winery
If you want to sample some of Appalachia's signature beverage: moonshine, you can check out these moonshine and whiskey distilleries. These distilleries are a great place to learn about the craft and history of making white lightning in the Smoky Mountains.
Ole Smoky Moonshine Barn at The Island
Old Forge Distillery
Tennessee XXX Moonshine
4. Get Your Picture Taken With Dolly's Statue
At the Sevierville, TN courthouse, you can snap a picture with an endearing bronze statue of country music star and Smoky Mountain native Dolly Parton.
Dolly Parton is beloved the world over for her impressive music career, unforgettable style, and joyful demeanor. She is especially revered in the Smoky Mountains for her impressive philanthropic work and spurring economic development in her hometown with businesses like Dollywood and the Dixie Stampede.
While you probably won't be able to see Dolly in the flesh, you can at least get a picture as a nice souvenir for your trip to the Smokies! Don't be surprised if you're not the only Dolly fan making the pilgrimage to this popular statue.
You can also visit the Sevier County Courthouse, a unique architectural highlight in the Sevierville area.
5. Ride Go Karts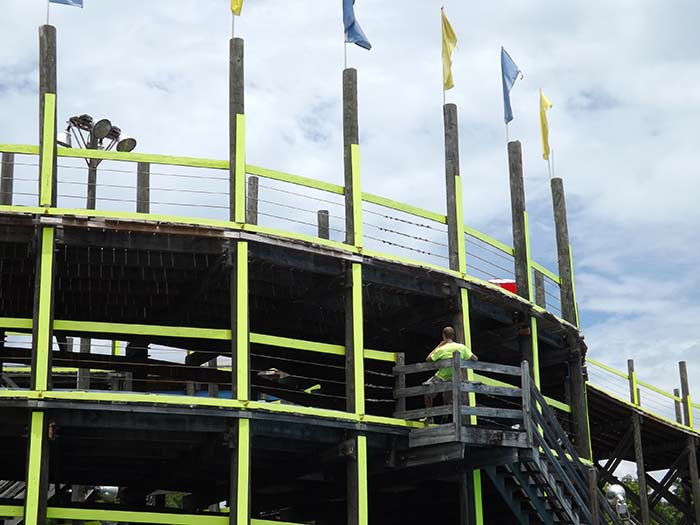 On a beautiful summer day, one of the best things to do in Pigeon Forge is to head to the tracks for some adrenaline pumping go-kart racing! There are several excellent go kart racing tracks in downtown that are perfect for enjoying some friendly competition with your friends and family.
Speed Zone Fun Park
The Track
Xtreme Racing Center of Pigeon Forge
6. See an Interactive Museum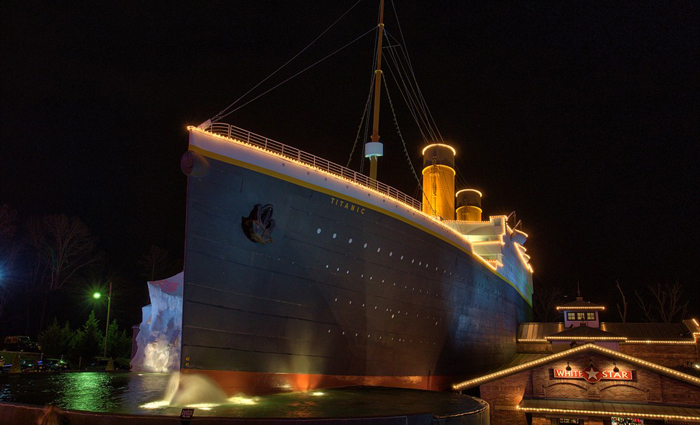 Who says museums can't be fun? Pigeon Forge offers lots of unforgettable museum attractions that are well-curated, informative, and they offer lots of unique interactive exhibits.
At the Alcatraz East Crime Museum, you can explore the history of crime and punishment through the ages. This museum also features some incredible pieces of true-crime history like OJ Simpsons Ford Bronco and John Dillinger's death mask.
The Titanic Museum is home to the largest permanent collection of Titanic artifacts in the world and it features hands-on exhibits that allow you to feel the slope of the ship as it sank and feel the temperature of the freezing waters of the North Atlantic.
Shaped like large boats or inverted buildings, These unique museums are some of the most iconic attractions on the Parkway.
7. Eat Pancakes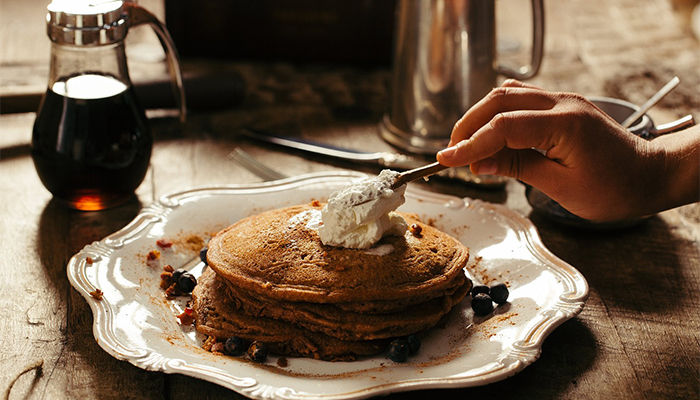 There are a ton of pancake and breakfast restaurants in Pigeon Forge. In fact, it could be argued that the Smoky Mountains area is the "breakfast capital of the world," because of its high concentration of pancake houses.
From classic country breakfasts to decadent pancake delicacies you'll find a bit of breakfast heaven in these excellent breakfast restaurants:
Smoky Mountain Pancake House
Red Rooster Pancake House
Reagan's House of Pancakes
Flapjacks
Log Cabin Pancakes
Sawyers Farmhouse
Whether you need a filling meal before enjoying a day of hiking in the national park or you're a big fan of the most important meal of the day, you won't be disappointed in Pigeon Forge's breakfast restaurant scene.
Now, could you pass the syrup, please?
8. Go Shopping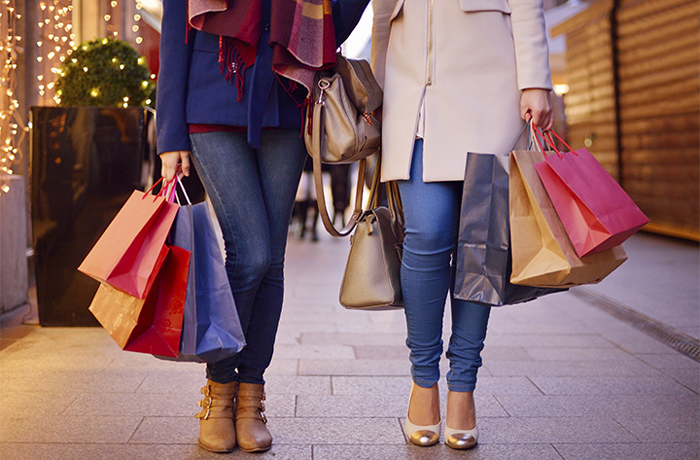 If a fun shopping trip is an essential part of your vacation, then Pigeon Forge is just the right place for you!
For clothing and accessories, it's hard to beat the selection and prices you'll find at Tanger Outlets in Sevierville. The Island in Pigeon Forge or the Old Mill Square is a great place to find souvenirs and unique gifts. The Mountain Mile is a new Pigeon Forge development that promises to bring even more shopping options to Downtown Pigeon Forge.
9. Indoor Snow Tubing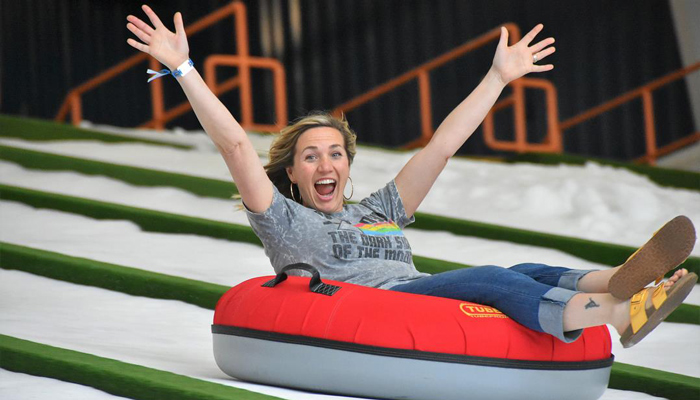 Many of us love to play in the snow, but depending on the season or your location, the white stuff can be hard to come by.
Luckily, in Pigeon Forge, you can play in the snow 365 days out of the year at "Pigeon Forge Snow," an indoor snow tubing attraction!
As America's first Indoor Snow Tubing run, Pigeon Forge snow is definitely a unique thing to enjoy in the Smokies.
This amazing attraction uses real snow without chemicals, so it's completely safe to enjoy. Additionally, you won't need your jacket to enjoy Pigeon Forge Snow, because this facility is always between 60°F and 70°F!
10. See A Dinner Show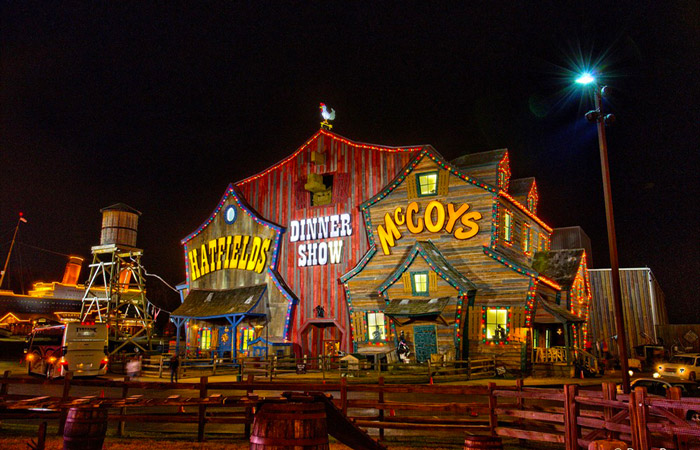 One of the most classic forms of entertainment in Downtown Pigeon Forge is the Dinner Show.
It's easy to see the appeal. After all, who doesn't love enjoying dinner with a show?
If you've never been to a Pigeon Forge dinner theater, we highly recommend it.
From dueling hillbilly families to impressive equestrian feats to a murder mystery dinner show, there are plenty of fun options to choose from on the Pigeon Forge Parkway.
Hatfield & McCoy Dinner Show
Great Smoky Mountain Murder Mystery Dinner Show
Dolly Parton's Stampede Dinner Show
Dolly's Smoky Mountain Adventures Dinner Show
Final Thoughts
If you want to experience these fun things to do in Downtown Pigeon Forge, check out our cabin rentals near the Pigeon Forge Parkway!
These cabins come complete with amenities like hot tubs, game rooms with pool tables, and decks with mountain views. Additionally, they keep you only minutes away from the biggest sights in downtown!
We'd love to know, what's your favorite thing to do or see on the main drag in Pigeon Forge? We'd love to hear your thoughts in our comments section!
Written by Mark Frazier